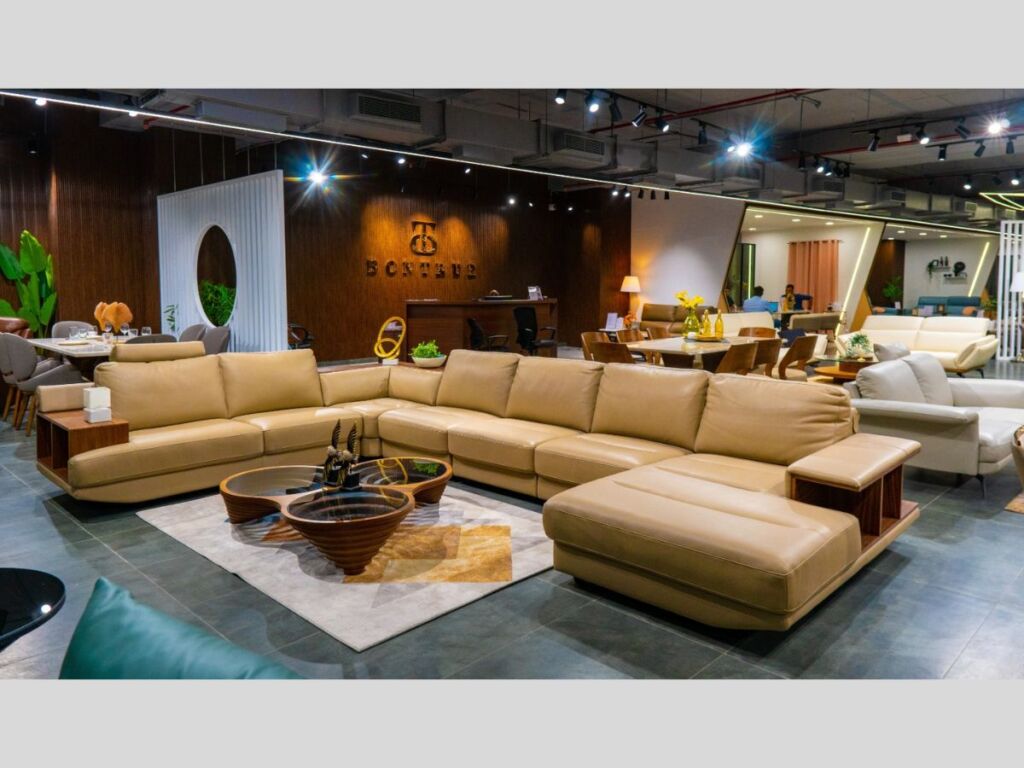 The brand is popular across Hyderabad for its aesthetic line of premium furniture articles
New Delhi (India), April 20: Aesthetic and durable furniture ties a space together, whether used residentially or commercially. It often casts the first impression of a house on visitors, doing all the talking for the residents. Some of the best furniture designers around the world believe that these articles are an extension of their owners' personalities.
Considering the whims of home décor connoisseurs, Bontrue launches its 5th luxury and premium furniture showroom in Banjara Hills, Hyderabad. A vision of the Managing Directors Mitesh Patel and Rakesh Patel, the brand has created its niche in the residential furniture sector over the fifteen years of its inception. Dedicated to curating handpicked designs that turn people's heads across the globe, Bontrue specializes in premium furniture articles. It prevents its customers from making compromises while designing or renovating their homes so that they become aesthetic extensions of their personalities.
A long and arduous journey precedes the launch of Bontrue's 5th showroom. The brand entered the highly competitive market by setting up a single store in RC Puram, where it refined its collection and carved its niche in the sector. Staying in sync with global trends, Bontrue opened its first flagship showroom in Sarath City Capital Mall in 2020, gaining the traction it aimed for. In the years that followed, the brand set up additional showrooms in strategic locations across Hyderabad, including Suncity and Kompally, before targeting Banjara Hills.
The brand name Bontrue is derived by combining the words "bon" (meaning "good" in French) and "true" (derived from "truth" to symbolize honesty in the brand). Bontrue intends to stay true to its customer's needs and provide them with furniture articles that match global standards of look, feel, and appeal. The brand's logo is also designed in a minimalist and elegant way, representing a table and a chair forming an anchor.
The furniture market in Hyderabad is divided into two distinct categories – expensive Italian brands at the high-end and local traditional manufacturers at the other end. Bontrue's founders were driven by passion and determination to bridge this significant gap by creating a premium furniture brand that is design-focused and customer-centric, offering modern and contemporary furniture designs. Bontrue aims to disrupt the industry by providing consumers with an exceptional collection of beautifully crafted, high-quality furniture.
With the launch of its 5th showroom in Banjara Hills Road no. 12, Bontrue intends to continue its legacy and strengthen its reliance on people, ideas, places, projects, and products. The brand aims to maintain an ideal balance between exclusive designs and an honest pricing strategy with its offerings. It strives to standardize pricing in the largely unorganized furniture industry, helping customers make purchases with trust and transparency.
Moreover, Bontrue takes complete responsibility for the furniture purchased by its customers under the exclusive Bontrue Protection Service (BPS). This service is dedicated to resolving all customer issues pertaining to the life and maintenance of the items purchased. The professionals at the company schedule periodic visits every six months for two years from the date of purchase without additional costs, ensuring the furniture lives up to the customers' expectations.
While Bontrue's offerings are available at five showrooms across Hyderabad, the brand also runs a successful online store. It has also set up an exclusive virtual showroom for online shoppers, allowing them to have a 360-degree virtual walkthrough of the showroom and catch a glimpse of its offerings. To have a look at Bontrue's designs and know more about the company, visit its official website here – https://bontrue.in/
If you have any objection to this press release content, kindly contact pr.error.rectification@gmail.com to notify us. We will respond and rectify the situation in the next 24 hours.